Welcome to the first meeting of Beijing Fringe Theatre. Our first meeting was held at The Museum Cafe at Tsinghua University at 19:00hrs, on Wednesday, October. There were 21 eager attendees and a demo of our upcoming acting classes.
We are pleased to say that the launching of our organisation was well received and within two days after the meeting, the response was so overwhelming, that we had two (over-)full classes for the beginning of our 1 year series of acting sessions!
A sincere thank you to everyone who attended, we are most grateful for your participation in making this a successful event! We believe that we are all off to a great and inspiring acting journey!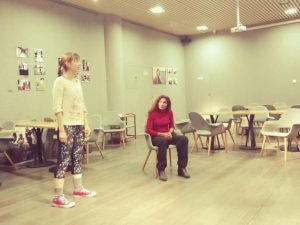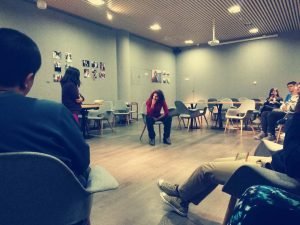 Photos, courtesy of Gert and Alena